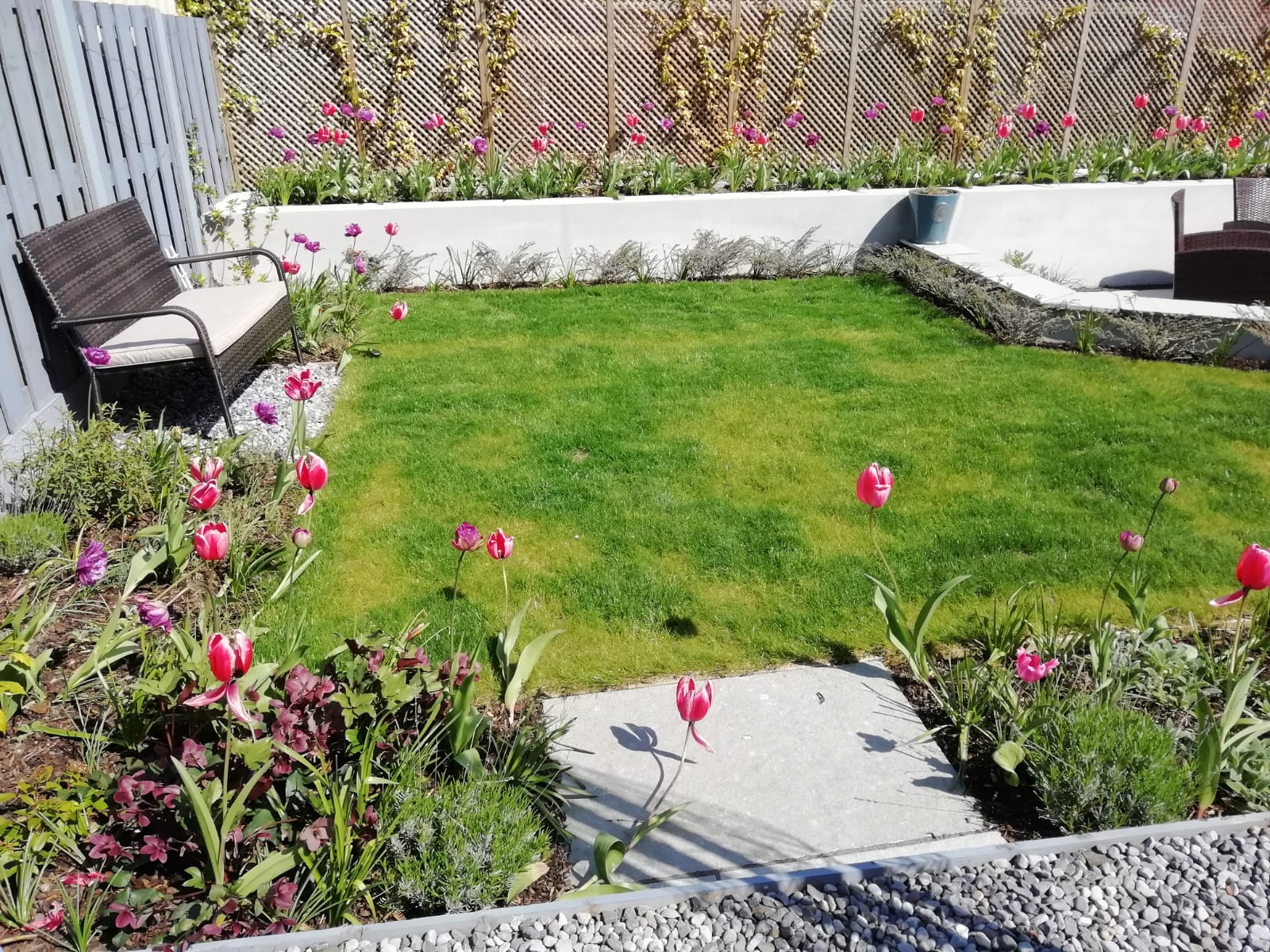 Suburban garden, Co. Meath
The client didn't feel their garden had much potential, as a sloping patch of grass prone to water-logging. She wanted a garden that was a joy to look out at year round, and that would make the most of the north-facing orientation.
We worked out a design centred on a sunken terrace, in a half-lozenge shape, in the sunniest corner of the garden. The terrace has low retaining walls which function as additional informal seating, and a broad path leading to it from the garden doors.
The high raised bed along the back boundary of the garden supports a tall trellis to improve privacy, which will be covered in a wall of Trachelospermum. The gravel areas add interest and make the garden feel larger, as does the light grey limestone paving.
The new and existing woodwork has been painted in a restful slate blue, and the planting is pretty and colourful, designed so that there is always something in flower.